"together, we will support local fire departments"
On average, 75 people die each year from fire in our state. These fires occurs in our homes, in cars on our streets, and in other areas during our daily activities. We define a fire-related fatality as one in which a person is determined to have died from thermal injuries or toxic products of combustion. Fire service professionals assist our Community Loss Education and Response (CLEAR) Team collect potentially life-saving research.
Things to Know by the Numbers
85% of fire-related fatalities occur in homes
80% of fire-related fatalities have at least one human-related factor which may have impacted a person's egress or awareness
66% of fire-related fatalities are victims aged 50 years and older
25% of fire-related fatalities are victims aged 70 years and older
Things to Know by the Numbers
One in every 250 fires are fatal, compared with one in every 110 structure fires in our state. Education and resources has the potential to impact a number of potential fire-related fatalities; however, our goal of reducing ignitions serves also to reduce a number of injuries to both our citizens and fire service professionals, along with the ultimate injury of death.
To more accurately understand fire-related fatalities, we look at our research over a five year period. Our overall most probable known causes, in varying order, are cooking, electrical, smoking, and heating. Darker shades represent counties with larger numbers of fatalities per capita.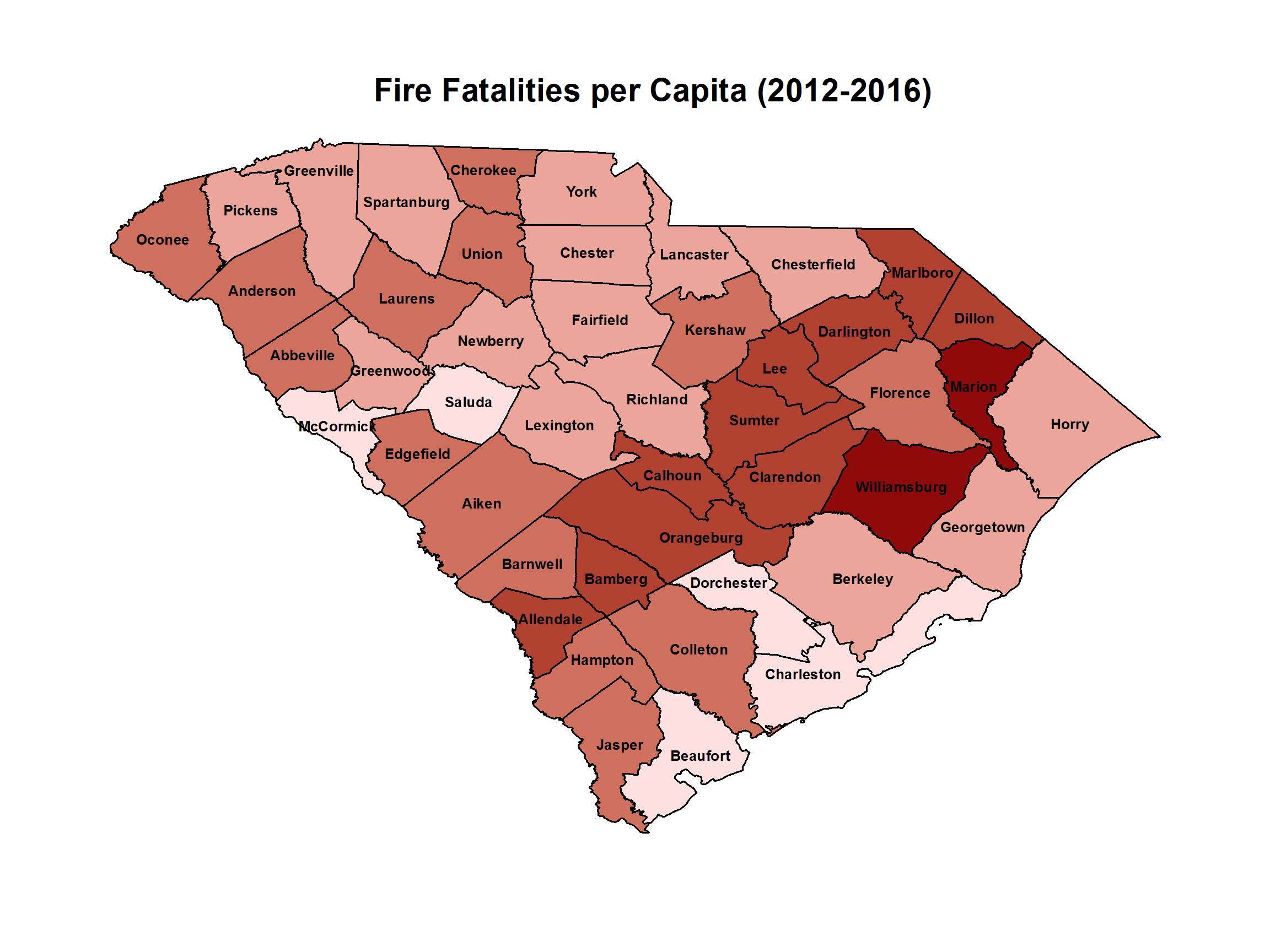 For initial planning and focused educational efforts, we examine the prevalence of human factors with the known potential to impact a person's egress from or awareness to a fire. Darker shades represent regions with higher prevalence of human factors.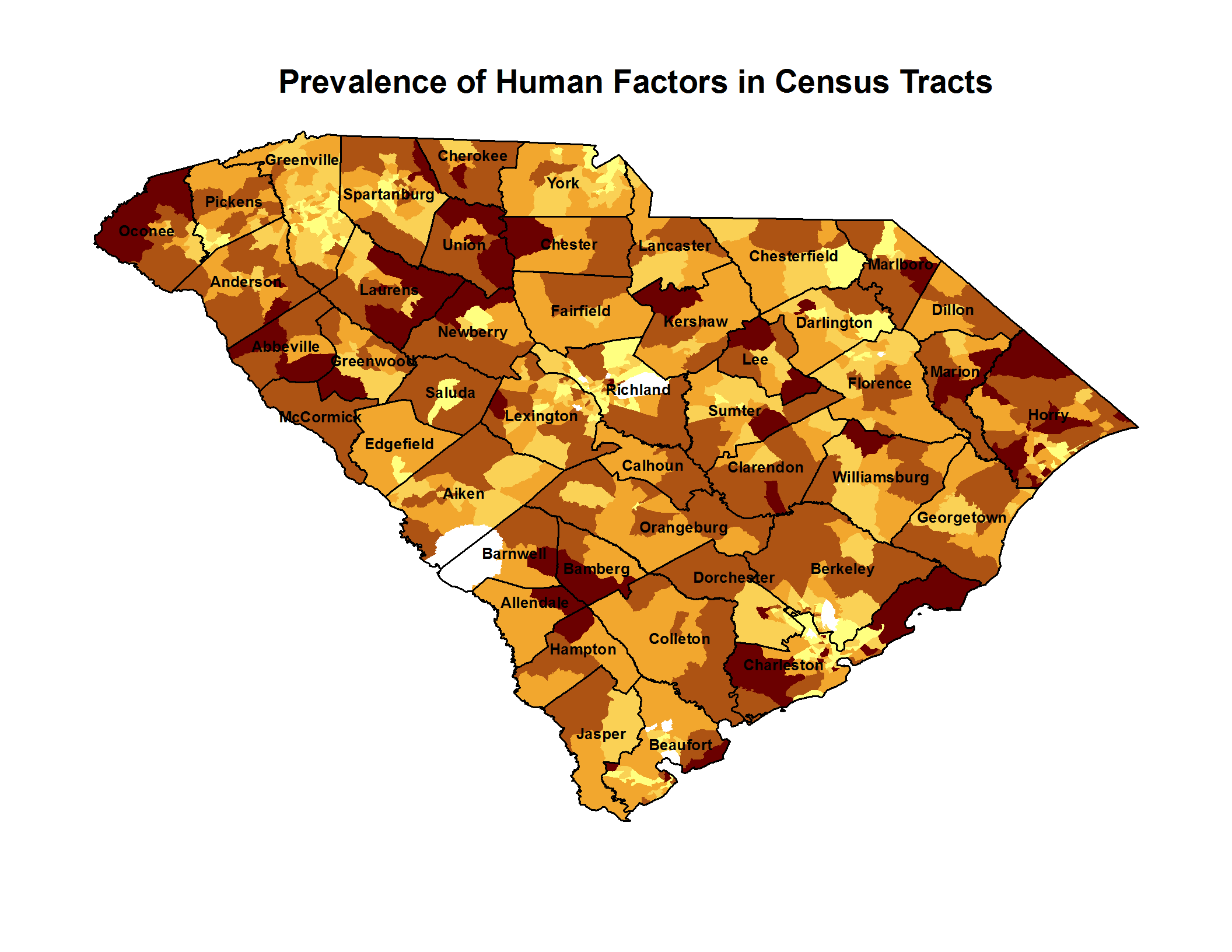 In addition, we examine local socioeconomic health of areas in our state to focus potentially life-saving resources. Darker shades represent regions of lower socioeconomic health.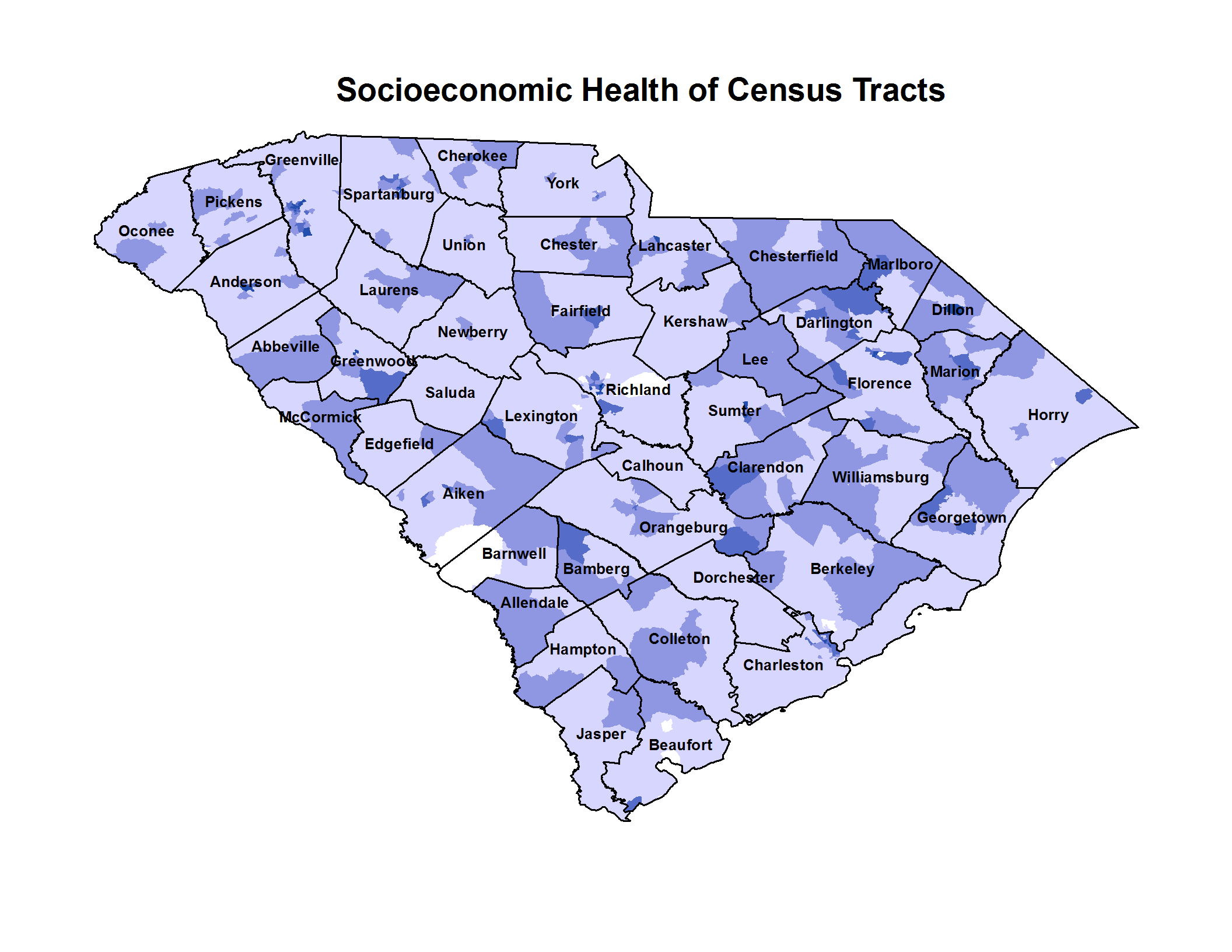 In comparing and contrasting the three maps above, you can see distinct similarities between areas of risk and our fire-related fatalities.
How do you support?
Find out